Flying with kids? Are you worried about keeping your kids busy and grounded to their seats for the hours and not losing their temper during the long flight?
Well, you're not alone. While most of us look forward to a vacation with our families, but not everyone seems to be excited when you have small kids.
Sitting for a longer duration can be hard for any of us, whether we are talking about an infant or a teenager. Keeping energetic kids busy, during a flight or on a highway can be challenging but not impossible. Nevertheless, a long flight doesn't need to be boring, stressful, or seem never-ending. Keep children well-behaved in their seats with age-appropriate airplane activities that will keep them busy and happily engaged during a flight.
This post may contain affiliate links. Please read our disclaimer for more information.
Travel friendly toys and activities for keeping kids busy during the flight
Having your child pack smart their favorite toys for the air travel and car rides is essential when they understand traveling well.
Once your child reaches the age where they can carry their own backpack, train them to pack some of their favorite small toys. Explain to them why you can't take bigger toys on the flight. Most obviously, boys are going to pack their favorite cars or figurines. Pack their iPads, headphones, and travel snacks in their own lightweight backpacks. So they won't get tired wearing them all through.
Whereas girls might prefer their loveys and stuffed toys. Encourage them to take smaller toys and dolls that are easy to carry in the hand luggage. smaller drawing boards and crafty toys for young girls is a good activity for long duration flights.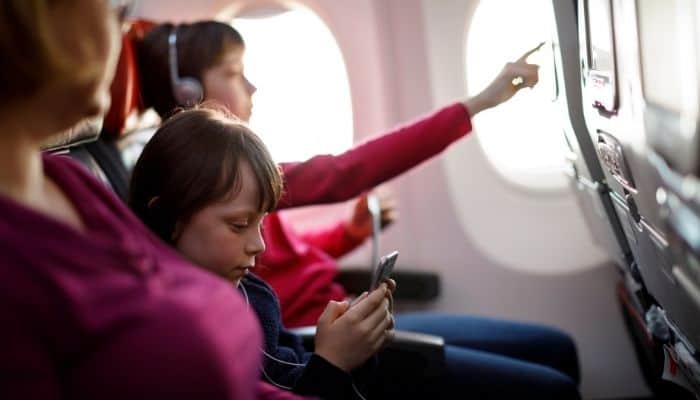 Lets find out what are the potential travel toys and activities you can get for kids.
What are the airplane and car activities you can take along when traveling with small kids?
Well, Choosing the right type of activities depending on how young your child is important. Do not overpack your luggage with kids' toys and activities. If you are traveling at night, most likely your child is sleeping the whole time. However, if it is during the day, then make sure you keep a few exciting activity toys for kids without getting overweight hand luggage.
games on the go
For kids older than 5 years, games like UNO, scavenger hunts are great, for air travel and, or road trips.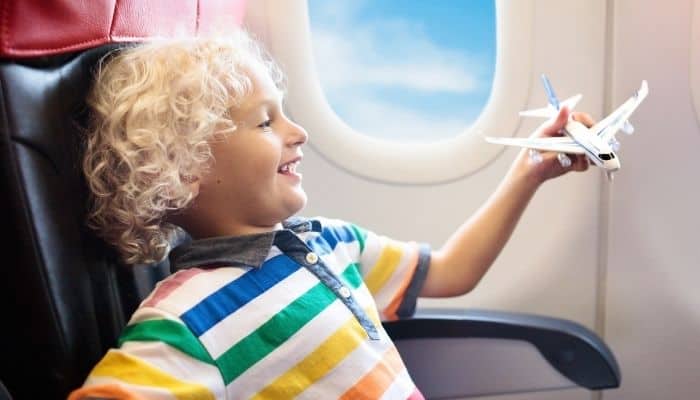 Anti-Stress or magnetic toys
Playing pop-it together with siblings is a great way to spend time on a plane. Get this travel-size keychain and hang it on your child's backpack.
Fidget spinner + pop it 2-in1 travel toy
The magnetic toys are engaging for kids and they don't keep falling as the plain taxi in the air. That way parents can enjoy the flight time by not picking up toys every other minute.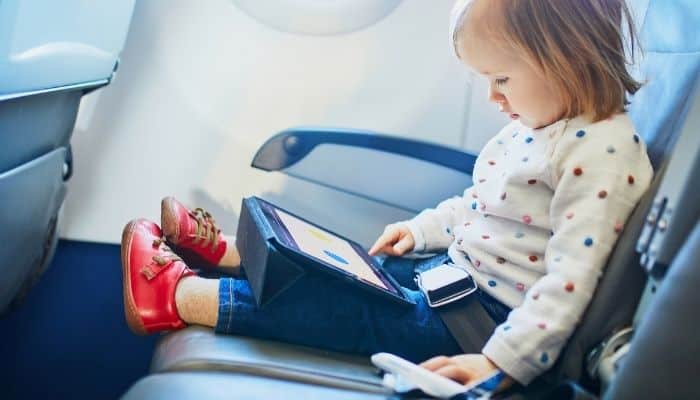 Watch Movies on a plane
For international flights, kids can watch TV shows, movies and listen to music. Whereas in domestic flights, either take toys for them or download some games and apps in iPad that do not require wifi. In worst case scenario, you can purchase internet (as most of the airlines offer paid internet) or take airlines that offer wifi facility during the flight.
Kids can watch ipads if you are on the road where you do not have issues with internet. Listen to music, rhymes or kids stories in a car for distraction.
Learning activities while traveling
Use learning apps on the iPad or tablet and spend time. Keeping travel-friendly size books for kids who like to read is a great way to spend time.
Coloring books and crayons in a box or a ziplock bag.
Get the travel-coloring kit and a box of crayons to keep kids busy.
Get these printables for toddlers. Print them before the flight and have your child use colors or markers to be creative throughout the flight.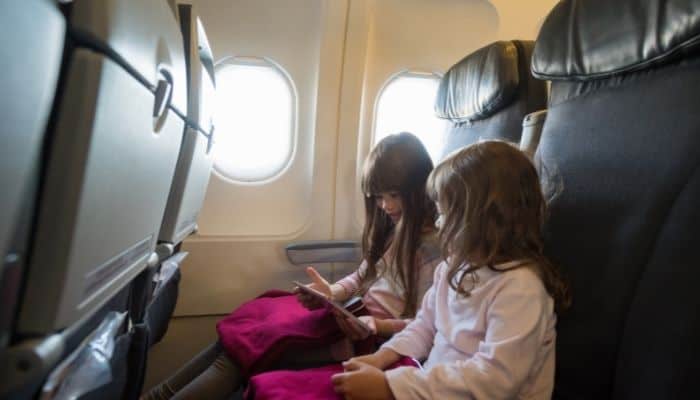 Portable small toys for toddlers
Peanut shell quiet book for toddlers
Busy board for plane and car rides
Threading toy for developing stem skills
Airplane or car window Stickers
Get plenty of stickers from a dollar store and let your child have fun with stickers. That's their most favorite thing to do.
Thick gel clings for airplane or car windows. The gel clings are ideal for keeping kids engaged and quiet for long hours.
Get some New inexpensive toys for traveling
Normally parents get new toys every now and then for kids. But when you are planning for a trip, keep kids' toys secret until you start your trip. Create a lot of excitement for getting on the plane and do not seem exhausted already or scared. They might pick the negative energy of exhaustion from any of you.
Pay a visit to a dollar store and get several exciting small toys that can keep your child busy for some time. Also, you can order party favor toys that are inexpensive and fun.
Not only for traveling, these toys are great for Quiet Boxes for restaurant visits to keep your child calm and well behaved while you can enjoy your dinner.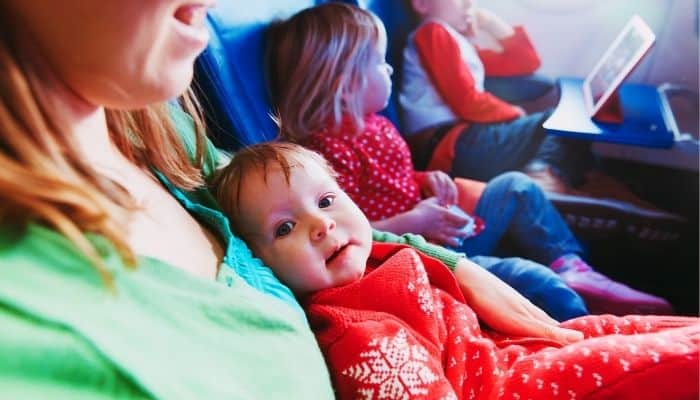 Make sure the Travel toys or activities are not messy
Kids LOVE playing with slime and playdoh but taking them in a plane or in car ride is a bad idea. Because they can collect germs from planes, or mess up your cars interior etc.
Taking paint activities or permanent markers is also not a wise decision.
However, you can take cleaning wipes to ensure a clean surface for your child to play and make sure its clean when you exit the plane.
Related
Check out some more tips if you are traveling with a toddler and lap child.
Packing essentials for hand luggage when traveling with a baby.
Space-saving packing hacks for moms.