Choosing the perfect Muslim name for a baby girl is indeed one of the most exciting parts of expecting a baby. Parents want to decide on a short and unique name for a girl child that is also easy to pronounce depending on where you live. An Islamic name that stays evergreen and never goes out of fashion is what parents wish to have for their children.
Here is a list of unique names for baby girls that have beautiful meanings and are perfect not only for Muslims – but other biracial families around the world who prefer trendy names.
This post may contain affiliate links. Please read our disclaimer for more information.
Girls Names That Start With the Letter A
Aleena means soft and delicate.
---
Aiza means respected and noble
---
Ayra means respectful
---
Anum means benefit blessing
---
Aamina means trustworthy
---
Aatirah means fragrant
---
Abia means great
---
Adeena means pious
---
Adn means paradise
---
Afra means whitish red
---
Aidah means reward
---
Aqsa means farthest
---
Ayla means noble
---
Afrin means praise
---
Afya means shadows
---
Amal means female companion
---
Amany means wish
---
Amaya means night rain
---
Amber means jewel
---
Ameenah means trustworthy
---
Ameera means princess
---
Amelia means trustworthy and faithful
---
Amra means princess
---
Anah means patience and perseverance
---
Aneesa means close and intimate
---
Ansam means breath of life
---
Aresha means under an umbrella
---
Arij means fragrance
---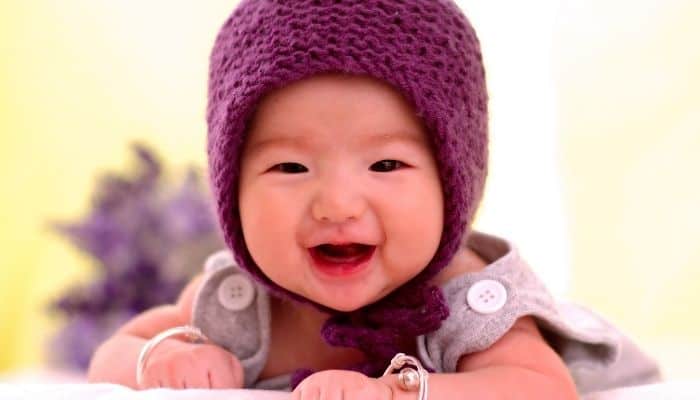 Asur means mark or trace
---
Asra means to travel by night
---
Amna means peace
---
Ayn means spring
---
Girls Names That Start With the Letter B
Badia means admirable and unique
---
Baha means beauty and glory
---
Baiza means bright, white and brilliant
---
Bareea means innocent and blameless
---
Barlin means princess
---
Basira means endowed with insight
---
Basma means smile
---
Baraa means excelling
---
Bareea means innocent
---
Binish means intelligent
---
Birrah means good deed
---
Girls Names That Start With the Letter D
Dafiya means narrator of hadith
---
Daania means beautiful
---
Dahab means gold
---
Dahila means flower
---
Dalia means flower
---
Daneen means princess
---
Daniyah means closer
---
Daria means learned
---
Deebaa means cloth of silk
---
Dhuha means forenoon
---
Deema means rainy cloud
---
Deenah means obedience
---
Duha means forenoon
---
Durriyan means shining bright
---
Girls Names That Start With the Letter E
Elia means the earth
---
Eilliyah means the beautiful one to grow in peace
---
Eillin means champion
---
Eimaan means faith
---
Eira means snow
---
Eiram means heaven
---
Elham means inspiration
---
Elijah means beautiful and smart
---
Eliza means unique and precious
---
Emily means flower
---
Emma means entire
---
Erina means beautiful, lady
---
Ermina means beautiful lady
---
Eshal means flower of paradise
---
Ezzah means a person who gives respect
---
Girls Names That Start With the Letter F
Faatin means beautiful
---
Fadia means redeemer
---
Farah means joy
---
Farani means sunshine
---
Faraai means name of lion
---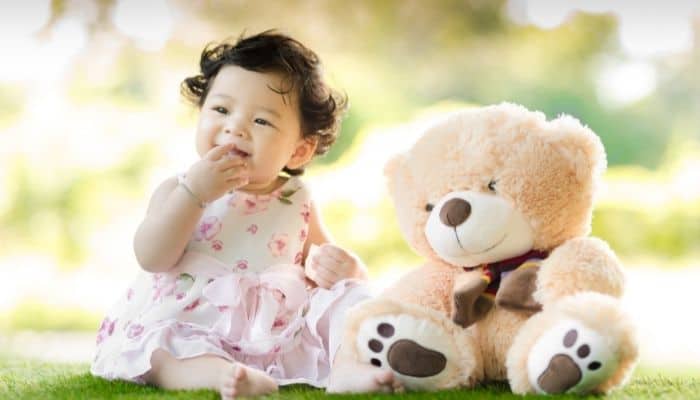 Farha means happiness
---
Farhina means happiness
---
Fariha means joyous
---
Faria means a prosperous woman
---
Fatim means woman worthy of praise
---
Fatima means woman worthy of praise
---
Fazeen means increasing
---
Friya means beloved
---
Girls Names That Start With the Letter G
Gabriella means an angel
---
Ghaania means beautiful girl
---
Guleen means one with a beautiful smile
---
Girls Names That Start With the Letter H
Hadeel means to coo
---
Hadia means leader and guide
---
Haemah means crazy in love
---
Hakima means ruler
---
Halia means knowing
---
Hamna means blessed sparrow of heaven
---
Hanaan means affection
---
Havina means safety
---
Haya means shyness
---
Hawiya means dominant
---
Hayah means life
---
Haniya means pleasant
---
Hannah means affection
---
Hareem means walls of a house
---
Haseen means beautiful
---
Hayfa means slender
---
Heba means gift
---
Heemal means related to ice
---
Heeya means heart
---
Hibah means gift of God
---
Hikma means wisdom
---
Hira means "mount Hirah"
---
Hiyam means "love and passion"
---
Hooria means angel
---
Humra means beautiful rose
---
Husna means good outcome
---
Hareem means respectable
---
Hafsa means young lesson
---
Haniya means to be pleased
---
Hiba means gift
---
Girls names That start with the letter I
Inaya means help, care and protection
---
Iba means sense of honor
---
Ibrah means wisdom, advice
---
Ibrisam means silk
---
Ibthaj means joy
---
Ibtisam means smiling
---
Idaya means heart
---
Ifra means identity
---
Ilhem means inspiration
---
Ilma means novel
---
Imaan means faith
---
Inam means gift, present
---
Indela means like a nightingale
---
Imani means trustworthy
---
Insha means creation
---
Innila means sweet moon
---
Insiya means someone who remembers
---
Iqamat means peace
---
Iram means garden in heaven
---
Isir means inspiration
---
Irit means daffodil
---
Israt means pure and gentle
---
Izabelle means beautiful
---
Izza means fame, honor
---
Izzah means might, power
---
Insha means creation
---
Iqlas means trustful
---
Izma means higher position
---
Girls names That start with the letter J
Jabeen means forehead
---
Jabirah means comforter
---
Jamaima means lucky
---
Janan means heart, soul
---
Jannah means garden, paradise
---
Jasia means God is gracious
---
Jaseena means nice heart
---
Jasmine means flower
---
Jasmina means flower
---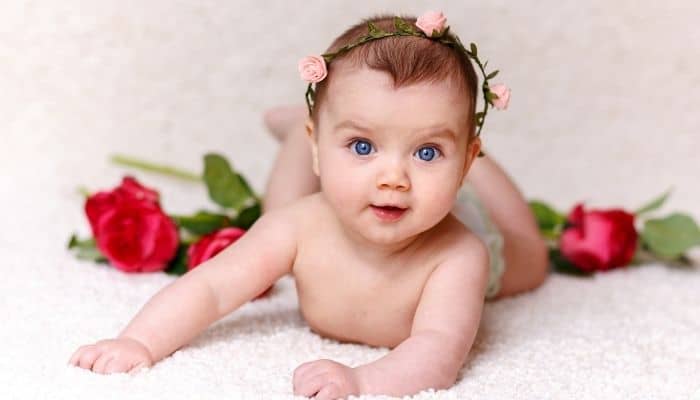 Jassia means one who sits
---
Javaria means little small girl
---
Jeahan means creative mind
---
Jenna means heaven, paradise
---
Jessenia means flower
---
Jian means life
---
Jinan means garden
---
Girls names That start with the letter K
Kamila means perfect, complete
---
Kanwal means flower
---
Kanz means treasure
---
Kanzah means treasure
---
Khaila means to complete with pride
---
Khairiyah means charity and good
---
Khazeena means treasure house
---
Kyda means preserved, strong
---
Girls names That start with the letter L
Laila means night
---
Laiqa means worthy, elegant
---
Lamah means brilliancy
---
Lamia means brilliant
---
Lamiya means with beautiful curls
---
Larisa means cheerful
---
Layaan means gentleness
---
layan means gentle and soft
---
layina means tender
---
Lema means eye
---
Lhaam means institution
---
Luna means moon
---
Lyana means eye of the light
---
Girls names That start with the letter M
Madhat means praise
---
Mahasin means beauty, charm
---
Mahiba means majestic
---
Mahira means skilled
---
Mahnoor means light of the moon
---
Mahreen means bright and beautiful
---
Mahrosh piece of moon
---
Mahveen means light of the moon
---
Maira means moon
---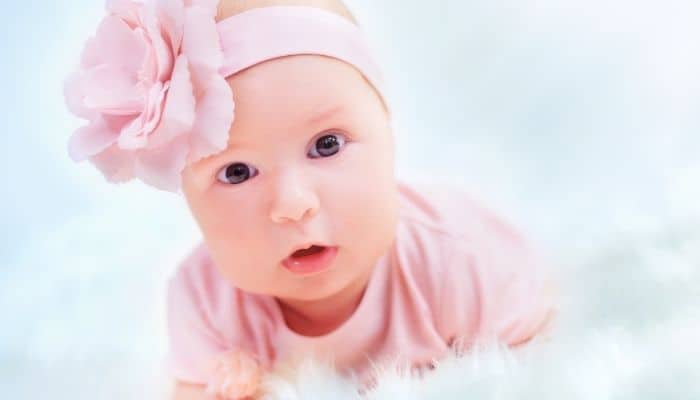 Maisah means walking with pride
---
Majd means glory
---
Maliha means beautiful
---
Mamuna means trustworthy
---
Manaar means guiding light
---
Manab means share
---
Manahil means spring, pool
---
Manha means gift of Allah
---
Maraam means aspiration
---
Malaika means angels
---
Marah means happiness
---
Marib means wise
---
Mariyah means fair complexion
---
Marnia means wealthy in every aspect
---
Mashel means light
---
Maryam means Mother of Prophet Isa
---
Masun means safeguarded
---
Mawiyah means the mirror
---
Maeyda means fruits of heaven
---
Mayil means full of grace
---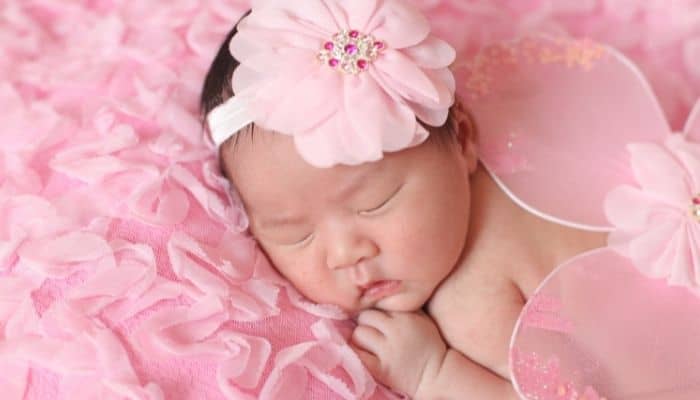 Mehar means courtesy of God
---
Meharunnisa means beloved one
---
Mehak means fragrance
---
Minaal means to reach your destination
---
Mirah means provisions
---
Misaam means beauty
---
Momina means faithful
---
Monera means shining light
---
Midhah means praise
---
Muzna means rain clouds
---
Mysha means happy for the entire life
---
Maha means resembling moon
---
Maheen means beautiful and radiant
---
Girls names That start with the letter N
Naaima means delicate
---
Naajia means saved
---
Naba means great news
---
Nabeeha means intelligent
---
Nadaa means generosity
---
Nadia means tender
---
Nadima means intimate friend
---
Nafia means beneficial
---
Nahar means day
---
Naija means daughter of wisdom
---
Naila means gifts
---
Naira means shining
---
Najaah means success
---
Najiya means intimate friend
---
Najya means victorious
---
Narmin means a flower
---
Naseen means cool breeze
---
Naqiya means pure and clean
---
Nawfa means excess
---
Nazli means delicate
---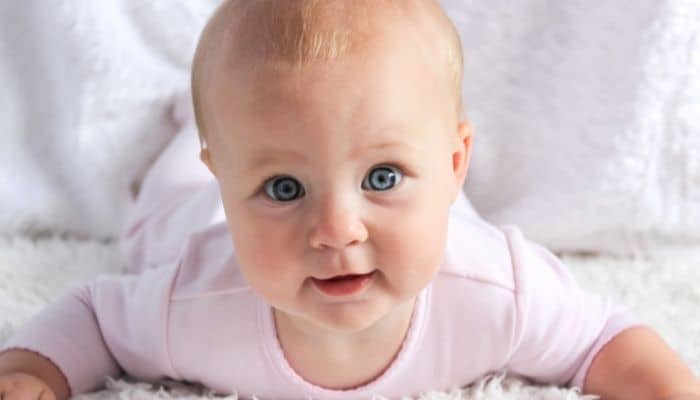 Nida means call
---
Nudra means rarity
---
Nuha means intelligence
---
Nur means light
---
Girls names That start with the letter O
Ola means glory
---
Omera means enjoys having a positive attitude
---
Omysha means smile
---
Orwiya means female mountain goat
---
Orzala means the brightness of fire
---
Ozra means virgin
---
Girls names That start with the letter P
Pakeezah means pure
---
Palwasha means light ray of moon
---
Parsa means pious
---
Parkha means dew
---
Phiroza means turquoise
---
Girls names That start with the letter Q
Qadr means fate, destiny
---
Qahira means overpowering
---
Qaifa means estimator
---
Qailah means one who speaks
---
Qaima means bestower
---
Qanaat means patience
---
Qaraah means cloudlet
---
Qaylah means two woman companion
---
Qindeel means light
---
Qirat means beautiful recitation
---
Qisaf means brittle
---
Qudsiah means holiness
---
Girls names That start with the letter R
Raabia means hill
---
Raaida means explorer
---
Raaiqa means pure
---
Raameen means obedient
---
Raazia means satisfied
---
Rabab means white cloud
---
Rabeea means garden
---
Rabiha means winner
---
Radwa means a mountain in Medina
---
Raeesah means princess
---
Rafa means happiness
---
Rafia means hight ranking
---
Raheda means right minded
---
Rahima means merciful
---
Rahmaa means to have mercy upon
---
Rahila means one who travels
---
Raidah means leader
---
Rajia means hope
---
Rakina means firm and steady
---
Rameesha means a bunch of roses
---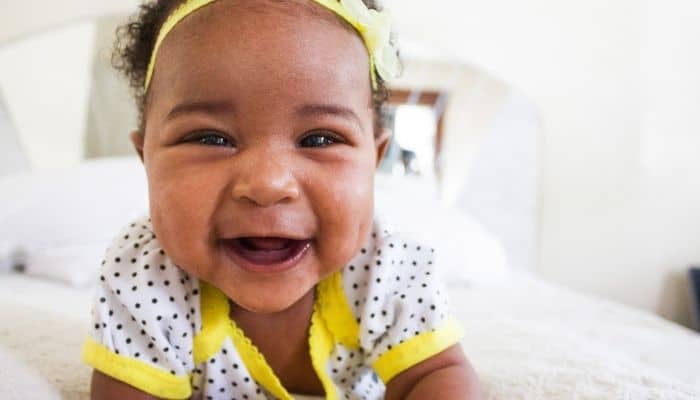 Ramia means sender
---
Ramlah means sand, an old arabic name
---
Raneem means recite in a sing-song voice
---
Rania means queen
---
Reeha means air
---
Reema means white antelope
---
Rijja means heaven beauty
---
Rimsha means a bunch of flowers
---
Romana means pomegranate
---
Ruba means hill
---
Rubaina means bright
---
Ruhee means a soul, a flower
---
Ruhina means sweet fragrance
---
Ruya, or Ruyah means dream or vision
---
Ruby means gem
---
Girls names That start with the letter S
Sabeen means cool breeze in the morning
---
Saalima means safe and secure
---
Saafia means pure
---
Sabiha means beautiful
---
Sabuhi means morning star
---
Sadiah means good luck
---
Saeeda means happy, lucky
---
Saffiya means best friend
---
Salama means peace, safety
---
Salena means the moon
---
Saliha means pious
---
Salwa means quail and comfort
---
Samaah means generosity
---
Sameera means early morning
---
Sameya means pure
---
Samiah means generous
---
Samirah means entertaining female companions
---
Samrah means name of the fruit
---
Sana means brilliance
---
Sanah means skillful
---
Sanam means beloved
---
Sanubar means cone-bearing tree
---
Saniyah means brilliance
---
Girls names That start with the letter T
Taaiba mean repentent
---
Taalea means fortunate
---
Taaqul means wise thought
---
Taasees means foundation
---
Tabana means bright moonlight
---
Tabeedah means complex
---
Tabeer means a result of deeds
---
Tabina means enlightening
---
Tabinda means bright shining
---
Tahera means pure
---
Tahiya means greeting
---
Tahiyat means greetings
---
Tahkeem means power
---
Tahnita means congratulations
---
Tahseenah means acclaim
---
Taiba mean repentent
---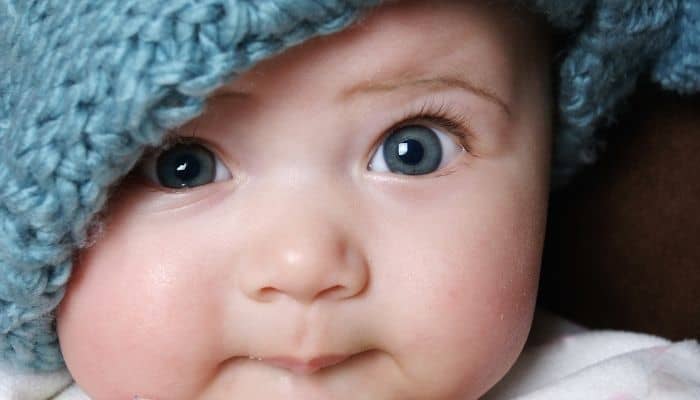 Takreem means respect
---
Talia means dew of heaven
---
Tameen means protection
---
Tanaz means delicate body
---
Tanjia means rescue
---
Tanzeela means revelation
---
Taqwa means piety
---
Taraab means joy
---
Taroob means merry
---
Tasheen means ever-ambitious
---
Tasiyah means Consolation comfort
---
Tayyiba means good-natured
---
Tazkia means special
---
Tehreem means respect
---
Tibah means goodness
---
Girls names That start with the letter U
Ubab means waves, heavy rain
---
Ubah means flower
---
Uda means wealth
---
Ufaq means bright sky
---
Ujala means light
---
Ulya means higher
---
Umaira means living a long life
---
Umaiza means bright
---
Ummid means hope
---
Umnia means gift
---
Unaysah means friendly
---
Uroosa means bride
---
Urooba means a woman who loves her husband
---
Urshia means one who belongs in the skies
---
Urwa means support
---
Uswa means sunnah
---
Ushra means first light
---
Girls names That start with the letter V
Vardah means rose
---
Varisha means lightning
---
Veera means from the root word of bravery
---
Veeya means wealth
---
Girls names That start with the letter W
Wabisa means something bright
---
Wadad means love, friendship
---
Waddia means amicable
---
Wadha means bright
---
Wadiah means calm, peaceful
---
Wafiya means loyal, faithful
---
Wahida means unique
---
Wajeeha means eminent
---
Wajia means melody
---
Wajha means high, honor
---
Walia means friendly
---
Waliyah means princess
---
Wasia means spacious
---
Waniya means gift of Allah
---
Waqia means lofty, wise
---
Warda means guardian
---
Washma means cultured
---

Girls names starting with the letter Y
Yaani mean ripe
---
Yaqoot means a precious stone
---
Yafiyah means high
---
Yamina means happy
---
Yamna means fortunate
---
Yashfeen means healthiness
---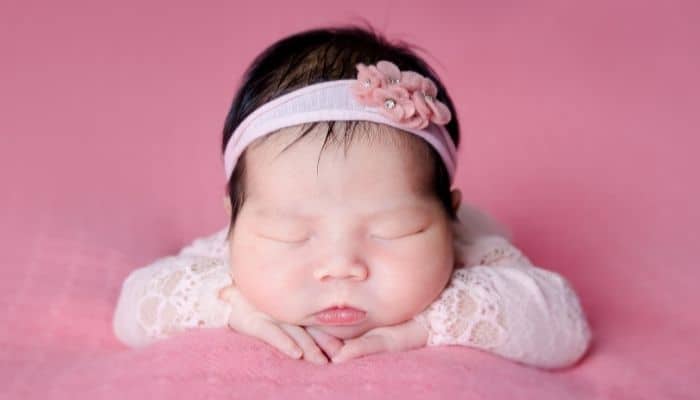 Yasmine means flower
---
Yousra means reconciling
---
Yumna means good fortune
---
Yusra means easy
---
Girls names starting with the letter Z
Zaain means beauty
---
Zaara means beautiful flower
---
Zabeen means fair and beautiful
---
Zabia means like deer
---
Zabreen means dominant
---
Zaeemah means victorious
---
Zafeera means a successful lady
---
Zahaa means radiance
---
Zahab means gold
---
Zahara means flower
---
Zahbia means beautiful
---
Zaheen means intelligent
---
Zaima means leader
---
Zaina means beautiful
---
Zairah means intelligent
---
Zakiya means intelligent
---
Zareen means a full expression of smile
---
Zareesh means wealth
---
Zariya means something beautiful
---
Zarka means elegant bord
---
Zarmina means adorement
---
Zarnab means pure gold
---
Zarqa means bluish green eyes
---
Zayba means something beautiful
---
Zaynah means olive
---
Zeba means pretty
---
Zeena means something beautiful
---
Zehak means smile
---
Zehna means beautiful
---
Zehra means flower
---
Zhalai means hail
---
Zinia means "name of a flower"
---
Zobia means God gifted
---
Zoeya means life
---
Zoha means morning light
---
Zohal means moon of another planet
---
Zohra means sparkle
---
Zoufishan means moonlight
---
Zoya means life
---
Zuha means morning star
---
Zuhaira means small flower
---
Zuhera means brightness
---
Zuhra means brilliancy
---
Zuhur means flower
---
Zulfah means nearness
---
Zumurad means emerald
---
Zunairah means flower found in paradise
---
Zurafa means elegant and witty
---
Read more
Check out 70+ trendy girls names with meanings