Are you looking for some age-appropriate baby play activities that you can do at home? Mentioned below are some easy-to-set-up activities that are not only healthy for brain development but also, babies (and toddlers) can enjoy hands-on learning through safe exposure and experience.
Babies tend to learn through hands-on experiences and also by exploring different objects, and scenarios. Indeed, it is a great way to introduce new concepts and give babies exposure to different textures, sensations, and items by creating sensory bins using baby-friendly objects.
Oftentimes new parents think, "how do I entertain my baby at home?"
Most importantly, children need exposure, experience, lots of playtimes, mom and baby reading, and conversation to promote language and communication skills right from the beginning. Babies who are more talked to tend to have good communication skills and better speech development.
Babies need different things to play with, develop their brain, and strengthen their body muscles through various activities that involve experiences. Giving babies a suitable learning environment and setting up activities station for hands-on learning is essential. Researches have shown that babies prefer everyday objects over toys implying that they learn from exposure.
Nevertheless, you can set up these activities for any child using age-appropriate props and make it a fun and learning experience for them.
This post may contain affiliate links. Please read our disclaimer for more information.
What are the fun-filled activities for the babies to keep them enterained at home
These are some fun-filled high chair and playmat activities for babies who are sitting up by now and have developed good head control. However, if you are looking for fun ways to entertain a newborn at home, try these play ideas for babies aged 0 to 3 months.
1. tummy time texture activities
Fill up large size ziplock bags with different textures like lentils, peas, beads, etc. Make sure they are closed firmly and do not open up as your baby plays with them. Use painter's tape to stick them on the floor and let the baby enjoy tummy time texture exploration. This is a great sensory activity and also helps strengthen the baby's muscles.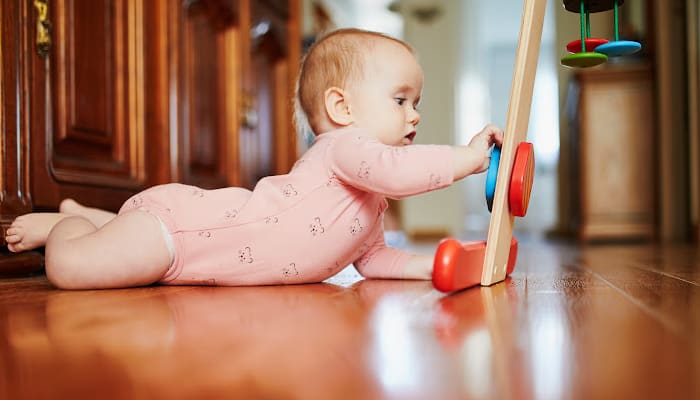 2. Jello dig activity
Put some of the baby toys in an empty jello mold. Prepare jello and now add the mixture to the jello mold. Refrigerate, and let it get set for a while. Once it's ready, have your baby sit into the high chair and let him explore the jello dig fun.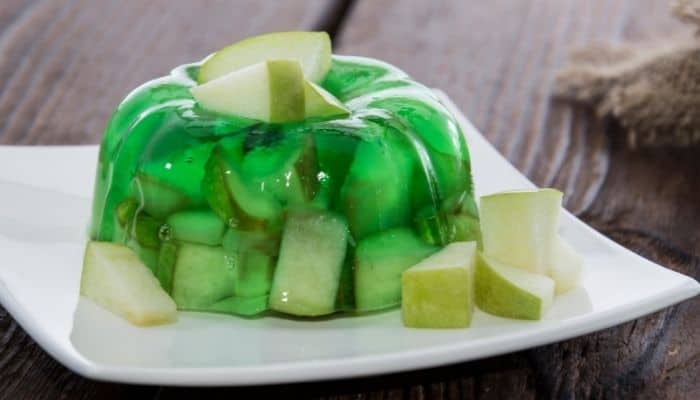 3. sensory bins for tummy time
Make some sensory bins for the baby to grab by using infants' favorite toys or pacifiers while having a tummy time. Ideally, use a boppy pillow or a nursing pillow for support so the baby does not get tired quickly.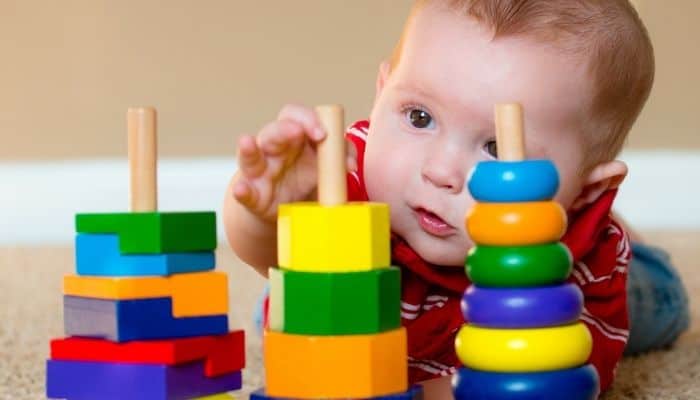 4. flowers and plants in a bottle
Put real or artificial flowers in a clear lightweight bottle, or a cylindrical-shaped container for the baby to explore colors and objects in the bottle.
The key is to use lightweight objects making it easy for tiny hands to grab and hold.
For this activity, you can use science tubes that are perfect for any age.
5. grasp activity
Put baby-friendly toys or small objects like shape toys, veggies, food, colorful pasta, anything that may attract baby's attention – make sure the toys you use do not pose any choking hazard for the baby.
Typically, this activity is for babies who start sitting up or try to reach for the objects when crawling. You can use this activity to promote hands and legs muscle movement and strengthen the strong grasp or baby's pincer movement.
6. Reaching for toys activity
Playmats are the best place to practice this activity. Have the baby lay down on the tummy and place around toys that the baby is familiar with, like a pacifier, a lovey, and move them by bringing them to the baby's attention.
Now gradually move the toys a little farther, which may encourage the baby to try reaching for them.
7. Edible painting
Make edible paints by using food color in custard and let your baby explore the painting fun.
Use cooked semolina pudding for making colorful edible textures for the baby to have some fun. Add food color to various portion sizes, and let your baby have fun recognizing the colors.
For this activity, you can use a reusable sandwich bag so you do not have to worry about wastage.
Secondly, do not forget to use a splat mat under the high chair. Use an anti-slip waterproof splat mat for babies who can sit up or crawl for messy activities. That way you do not have to worry about messed-up floors. Ideally, the kitchen floor or outdoors is best for painting and water-related activities.
16 cleaning hacks for moms with little kids to keep the mess contained.
8. Oatmeal containers or storage ware object insert
Pom-pom, flowers, fall leaves, acorns, all are used for nature-inspired insert activities. For insertion, you can use oatmeal containers, mailboxes, toys packaging, or any type of tupperware or storage containers.
9. pipe cleaner inserts
Get colorful pipe cleaners from Amazon, Dollar store, or a local stationary store depending on where you live. Use your most favorite space-saving colander for this activity. Have your baby sit closer, or in the high chair, and teach him to insert pipe cleaners or straws in a colander or wide holes strainer (whatever you have available at home).
10. playdoh inserts
Make a heap of playdoh using sufficiently a massive amount depending on how big is the baby. Offer them a popsicle stick or non-sharp object to insert in playdough. Either a baby-friendly cookie cutter could be your best bet, or you can offer baby forks to encourage them to be creative with playdough.
This is the best activity for babies older than 8 to 9 months.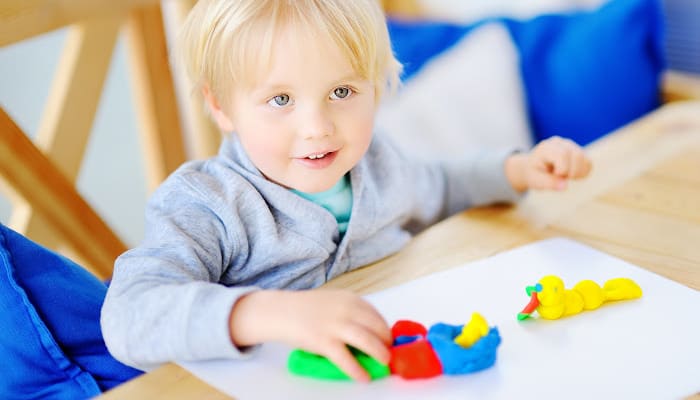 11. Finger or hand painting
Have your baby sit in the high chair and let him have fun using paints with a finger, brush, or hands. Choose the medium wisely depending on your child's age. At the stage where babies put everything in their mouth, choose edible paints for their safety, but do not let them eat. Firmly say no to avoid any future misconception.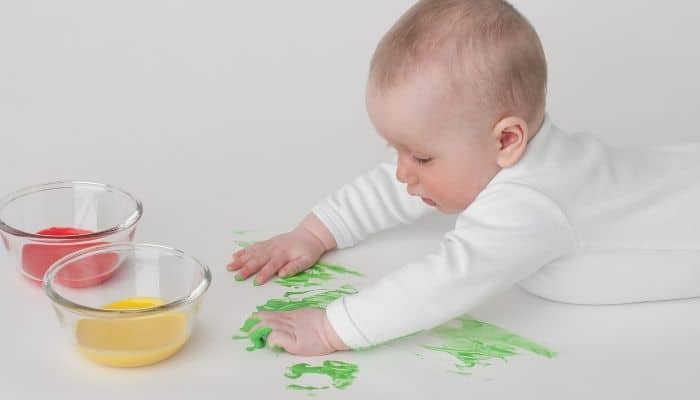 12. Water filled balloons
Hang up some water-filled balloons and let your baby reach them, or put some water-filled balloons in the tray and let your baby explore the texture by fluffing with his tiny little hands.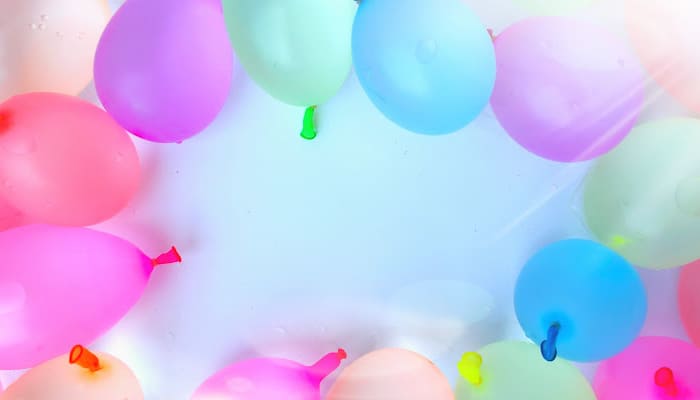 13. sponge and water activity
Fill up a bowl with water making sure it stays firm (not wobbly) on the floor and does not spill water while your child plays. Cut a clean sponge into small pieces and let your baby explore all the fun in this water activity.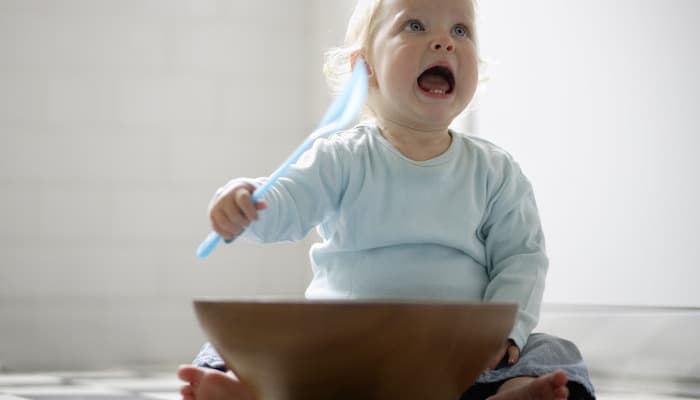 14. Stirring activity
Moreover, you can offer a ladle or a whisker for stirring activity. Try to change the substance every now and then when you execute this activity.
Fill in some flour mixed with water.
Mix flour with cocoa powder and have your baby enjoy mixing two colors.
Change the color of flour by adding food color to it and let your baby have fun.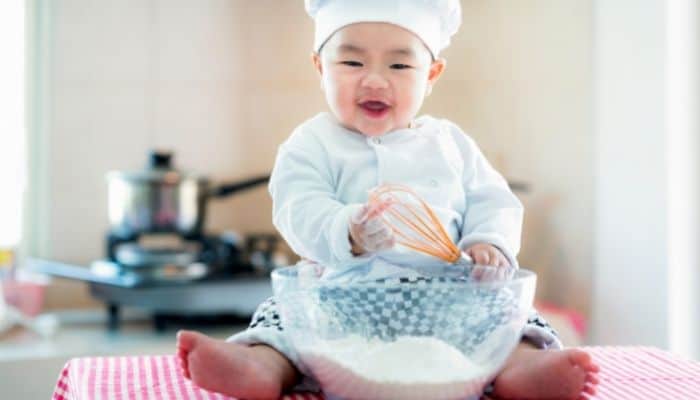 15. Rainbow Spaghetti
Boil spaghetti of your choice. Add equal portions of spaghetti in zip lock bags. Now add a couple of food color drops in the noodles bag and mix well to evenly distribute the color.
Once the colorful rainbow spaghetti is ready, put it in a big container suitable for the baby.
16. cards insert activity
Take an empty oats box or any firm box will work. Cut up the lid in a narrow rectangular shape using a knife, cutter, or scissors. The cut should be thin enough for cards to go in easily.
How do I know what objects to choose for baby play activities?
Baby's safety comes first. Make sure you are well aware of SIDS. Child-proofing your home is the best route to go when you have a baby in the house. The objects you use should not be sharp, pointy, or pose any choking hazard for the baby.
Do not leave your child unattended at any time, regardless. To encourage independent playing, always stay around, monitor the baby closely, and do not leave babies on their own with water or any other play set up.
Check out more fun and development activities for babies 6 to 9 months old.
How to entertain a newborn at home?
Inexpensive play activities ideas for kids.
How to childproof your home for the baby.
18 Toddler hacks that make parenting easy