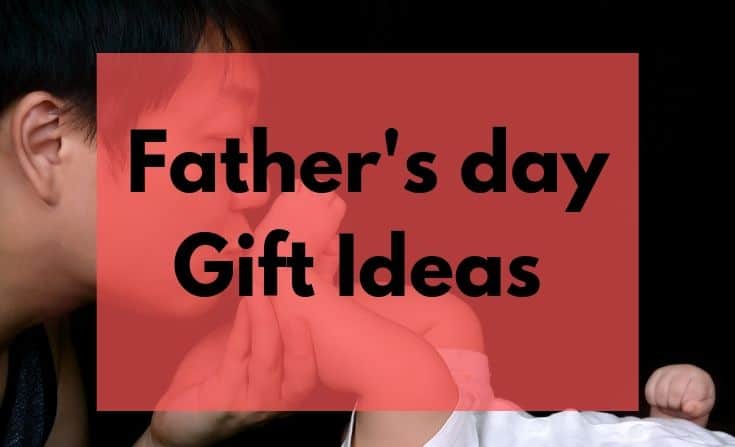 Fathers are amazing people. They need a lot of appreciation for what they do for their families, wife, children and then their grandchildren. Although most of the dads are working behind the scenes, that does not mean they do not do their share raising kids.
For kids, mom and dad do teamwork.
To give your father just a token of love and acknowledgment for what he does for you is a very thoughtful gesture.
As far as gifts are concerned, I strongly believe that a gift should be useful no matter how less expensive it is. You have your dad's taste in mind as well his need. You would not want to give him something he already has.
So look around and see what you can find the best suitable gift option for him.
This post may contain affiliate links. Please read our disclaimer for more information.
Gift ideas for father's day
Here are the gift ideas for dads who are fun, workaholic, organized, or tech-savvy.
Dads who are more organized and love doing projects
1. Garage Organizer
If your dad likes working on cars in the garage. This is the best gift you can give him for father's day. If you like this idea just make sure he has a garage or enough space to place it somewhere.

2. Wristband for dad
Dads who love to do handy work like drilling, assembly or likes working on cars. If your dad has tools already then you can pick it as a father's day gift.
3. Drill machine
This drill machine is the best gift for every household. My husband loves working on home improvement projects and on his cars, this thing saves him tons of time.
This is definately a must have, if he likes to do home improvement projects or enjoys working on cars, you can never go wrong with this.
5. Tool Set
This toolset is a great gift for the dad who likes to keep this kind of tools with him.
Personalized gifts for dad
6. Hammer
This hammer with a personalized note is a great gift for dad to remind him that he is the best part of your life.
7. Pocket knife
This personalized Pocket knife would be an awesome gift for your dad. If he is fond of keeping pocket knives.
8. Personalized gift for office
This paper weight is a great way to remind him that you love him even when you are not around.
9. Personalized Key Chain
This one is so cute to give as a gift. I am sure your dad is going to love this one.
For Expectant moms, this would be a great way to celebrate father's day. Your baby's dad-to-be is going to love this cute keychain.
10. Slogan T-shirts
For the dad who loves wearing slogan T-shirts, these are some awesome T-shirts you can give him as a present.
You can see some more slogan T-shirts here.
11. Apple Air-pods
Although apple Airpods are expensive. But giving them as a gift if your dad does not have them already, would surely be an awesome gift.
12. Cable organizer case
If he is like to keep things organized like cables of each gadget, iPad, Kindle etc, he would certainly like having this as a present.

13. Wallet
This personalized wallet is another great gift for your dad. Wallet is one of those gifts which remind you of the person who gave you this.
14. Essential oil perfume difuser bracelet
If your dad likes wearing accessories and likes essential oils fragrance then this thing he would love for sure.
15. A good watch
Nothing beats a gift like a beautiful expensive watch. Although your dad might have a watch, he would still love this one too.
Here are some more options you can look for if your dad is a watch person.
16. Fitbit
If your dad is more into staying fit and punctual, he would love this too.
These are my top recommendations for your dad for father's day. Either you are looking for a gift for you husband (your kids dad) or your own dad, these suggestions would work for anyone.
What are your suggestions for father's day gift which your dad loved.