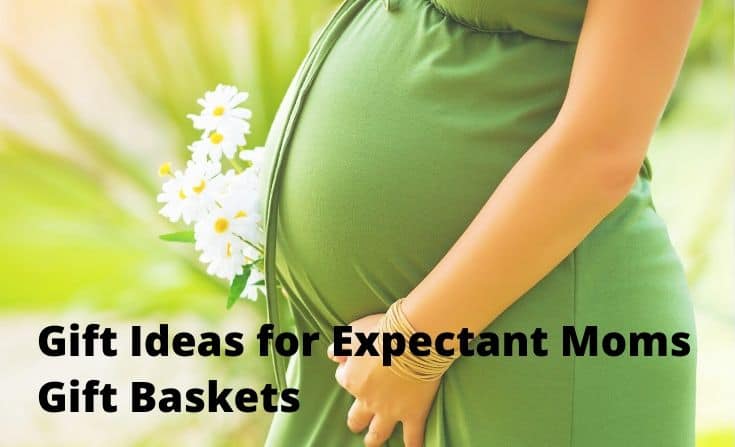 What gifts to include in expectant moms gift baskets?
Do you have someone around who is expecting a baby real soon?
These things you can include in mom to be a gift basket that mom-to-be is surely going to love. Every item in the basket is added thoughtfully which has a specific purpose to make it super useful.
Perfect gifts you can choose for every occasion like baby shower, holiday gifts, postpartum gifts, Christmas, birthdays, gender reveal, baby arrival gifts for moms, mother's days, gift baskets for a delivery day, etc.
Useful things you can add in a gift basket for expectant moms
The maternity phase is about 9 months long and during the last trimester, things are taking a new shape altogether for an expectant mom.
Clothes do not fit in anymore, its sleeplessness, million bathroom trips, swollen hands and feet, leg cramps and whatnot.
While you are choosing a gift for a mom-to-be, it needs to be something super useful and purposeful. If you are a mom already, there is quite a significant chance you are going to agree with me on these gift options you may want to include in a gift basket for your pregnant friend.
However, if you are not a mom yet and still looking for a gift suggestion for your pregnant friend, sister, daughter, wife, this is something she is going to love and use every single thing.
This post may contain affiliate links. Please see our disclaimer for more information.
1. Nursing & maternity Shirts
Although very few moms choose not to breastfeed after birth, still it is very likely she may end up nursing her baby and that's what needs. The expectant mom is going to use it regardless before or after delivery.
2. Haakaa breast pump
Although breastfeeding is a choice and you do not want to impose it on someone who doesn't want to do it. However, breastfeeding is getting popular and doctors and nurses prefer moms to nurse for their own health, speedy recovery and giving the best nutrition for the baby. Besides what moms use for pumping breastmilk, I highly recommend moms to have a manual pump handy too. This will save you tons of milk that just leaks aways while nursing on one side.
Also, it is super helpful in relieving engorged breasts and painful letdown.
3. Cooling pads for hemorrhoids
This is useful for soothing hemorrhoids for moms after delivery if you are preparing a basket for the postpartum period, you may want to add this in your gift items.
4. Peri Bottle or a portable bidet
Moms must use water after delivery regardless if they have C-sections or vaginal delivery. Nurses in the hospital make it mandatory to wash ladyparts with water every time you use a toilet after delivery.
5. Earth Mama Essentials Gift bag
Travel size, belly butter, belly oil and so much more in a gift size bag is a super purpose gift for your pregnant friend.
Buy this amazing set by Earth Mama organics here.
6. Extra-long Charging Cable
During the hospital visit, C-section moms cannot move or bend for few days after delivery. It is super essential to have a long charging cable that will help moms keep the phone right next to them even while on the charge. This is a must-have for the pregnant mom's hospital bag.
7. Organic Nipple Butter
If you have been a mom already, you know breastfeeding hurts for the first couple of weeks. During this time, a good nipple cream is super essential for new breastfeeding moms. You cannot go wrong with this idea.
Buy this amazing must-have Earth Mama's Nipple butter for expectant moms.
8. Sitz bath soak
Bath soaks are super helpful for vaginal delivery moms. This is a relieving treatment for postpartum discomforts and hemorrhoids.
9. Belly oil
Belly oil or cream is an amazing option for expectant moms. When bellies are getting huge it is very likely for moms to get stretch marks or itchy bellies. So if you are up to preparing a gift basket for a mom who is in her pregnancy period, this is something she is going to love and use.
10. Postpartum body tea
During postpartum, drinking healthy drinks is good for recovery and for breastfeeding too. Moms are going to love this for their postpartum gifts.
11. Raspberry tea for pain
During the last trimester, midwives advice to take raspberry tea for less pain during labor and even after delivery. Raspberry leaves are known to ease menstrual pain and cramping and prepare moms for labor.
12. Milk flow drink
Breastfeeding is a lifetime experience for moms to be and a lot of moms seem to struggle with milk supply. Breastfeeding supplement is an awesome drink for breastfeeding moms to significantly improve milk supply.
13. Lactation cookies mix
Breastfeeding moms seem to love these lactation cookies as they seem improvements in milk supply. Adding these in your gift basket is going to be an awesome idea.
14. Sonogram Keepsake frame
Every mom gets a sonogram when she gets pregnant. Some may not get a chance to put it in the frame or they are too busy to do that. Why not giving this beautiful frame to an expectant mom to save her sonogram images.
15. Funny socks for moms in labor
While moms are in the hospital, they might want to wear socks. Ain't these cute?
16. Mom and baby matching hospital outfit
Matching costume for mom and a baby is a picture-perfect gift. I am a mom to two and I can give you my word for it, your mom-to-be friend, daughter, sister, daughter is going to love it.
17. Pregnancy Wedge
If you are looking for gifts to add in a gift basket for a pregnant friend, daughter, sister, she is going to thank you for this awesome thing.
18. Box of crackers for late-night munching
Expectant moms love crackers when it comes to late-night hunger pangs. You cannot go wrong by adding a bunch of different crackers for mama to be.
19. Water bottle
When it comes to buying a fancy water bottle, moms-to-be have to think about other priorities that need the immediate expense. If you are looking for a useful gift then you should not skip a nice looking, fancy water bottle.
Choosing a water bottle is a win-win because she is going to use that 100%.
20. Sound machine
Sleeping gets rough when moms-to-be enter in their third trimester. Huge belly size and zillion bathroom trips make it impossible to have a sound sleep.
keeping a sound machine not only helps you sleep better also it will significantly improve sleep quality. I highly recommend using a sound machine for light sleepers.
For more gift ideas check out these posts.
Grab your printable Mother's day greeting cards and gift tags from my product shop.
Gift ideas for newborn babies.