Preparing for a baby holds so much significance in your journey to parenthood. You may have seen what having a baby looks like, but having your own is a different story altogether. Your strive begins now, how to be a well-informed parent.
To be honest, after a baby, your life is going to take a whole new turn. Things aren't going to be the same as they used to be. To tell you the truth. your bond gets more robust and better every single day,
Parenting is hard and being a good parent is even harder, so ideally, you should be working on to understand what baby care looks like and how you can make it more natural right from the start.
When you are preparing for the baby, you must make sure you are less overwhelmed and aim to be well-aware parent. Taking birth classes, having your support from those around you, and reading about baby care and mom care is equally important.
This post may contain affiliate links. Please read the disclaimer for more information.
How to prepare for the baby
The moment you find out you are pregnant, amp up your healthy eating habits, and avoid any sort of pregnancy health mistake.
Despite taking proper care while you are expecting, pregnancy symptoms like nausea, twitching eyes, restless legs, and more, may trigger your aches and pains. Learn how you can fight pregnancy discomforts.
1. Set up a Baby Nursery
Once you find out that the baby is coming soon, you start looking for baby nursery ideas. Setting up a picture-perfect nursery depends on having enough space.
Essentially, you need to maximize space by getting rid of all the unnecessary items that are taking up most of your area around the house.
Declutter as much as you can, as a baby brings in a lot of stuff. Trash, donate, sell, or purge the way you want. And remember, less is more, especially when you are a mom.
Tips on how to organize baby nursery in small space.
Now you are overwhelmed with so many saved ideas for setting up a baby nursery. Each one of them looks beautiful and leaves you indecisive to choose any.
Check out 10 decor ideas for setting up a boys' nursery.
Find more nursery decor ideas for girls.
2. Understand what you need – set up baby registry
Telling you from experience; please do not get into a new mommy's trap, and buy everything you see out there. I completely understand the temptation, and I know how it feels to be a first-time parent.
I would say, do not fall trap of your emotions – and research into what could work for your lifestyle. Most importantly, understand your circumstances and the configuration of your house – What you can actually accommodate and how long you are going to use it.
Set up your baby registry on Amazon.
Setting up a baby registry necessarily does not mean you get everything because someone else has to pay for it.
Baby Essential products you need for the first year – ideally for minimalist parents.
3. Baby proofing your home
Ideally, setting up baby zones throughout the house on a budget, keeps baby entertained – while you accomplish other household chores.
Make sure your house is smoke-free and mold-free. If someone smokes in your home, you need an air purifier.
You may not be able to see what babies are inhaling, but you need to act responsibly. Awareness is essential when you have a baby at home.
During winter, you need a humidifier in your home so baby can breathe easily.
Child proofing your home – tips for new parents.
4. Choose baby name
When you are anxiously waiting to find out your baby's gender, that's the most exciting part of being a parent. Choosing a unique baby name is an exciting part of the parenthood journey.
Check out these 70+ Baby girl names with meanings.
100+ Baby boy names with meanings.
5. Online Breastfeeding class
As a first-time mom, at some point, you may find breastfeeding picture-perfect mom and baby bonding experience. Well, that's not true. Breastfeeding is not as easy as it may seem.
Some major breastfeeding struggles may last for the first several weeks for new moms.
Understanding the challenges of breastfeeding is very important. From the right latch to tongue-tie, from sore nipples to mastitis, colostrum to proper milk supply, there is so much to know. For that, you need proper guidance.
41 breastfeeding tips for new moms.
Stacey at Milkology is a certified lactation educator. She has an online breastfeeding class that you can get any time – It is better if you take it before you deliver. However, it is never too late to take the course. Stacey's comprehensive course on breastfeeding is going to tell you ways to improve milk supply, and the timeline involved. Thousands of moms have taken the course and benefitted from it.
Get the breastfeeding class now
6. Choose your child's pediatrician
Choosing a competent and experienced pediatrician is very important. Research some good pediatrics that are closer to your area. Usually hospitals have their own pediatricians, but once you go home you need to schedule appointment immediately with your pediatrician.
7. Prepare your Hospital bag
Have your hospital bag ready by the 34th week of your pregnancy. The essentials that you need in your hospital bag depends on your delivery.
Other than everyday essentials, do not forget to take a long charging cable, a hairdryer, and your comfy pillow.
Read more
What you need in your hospital bag for delivery day.
Labor to childbirth – what happens to baby after birth.
8. Set up your postpartum essentials kit
While new parents are busy preparing for the baby, they tend to forget about their own needs.
Most essentially, moms need a lot of support and recovery tools, so after experiencing a life-changing event, their bodies need to heal. Regardless of what type of delivery you have, preparing a postpartum essentials kit is a must.
Find out more about what moms need after having a baby.
Choose Going home outfit for mom and the baby
When preparing a hospital bag, think about coming home outfit for mom and the baby. Keeping the weather in mind, here are some great options to consider:
What does mom need to wear when going home after delivery?
9. Prepare Freezer Meals in advance
When you move closer to your due date, have your freezer meals ready so you don't have to worry about cooking and feeding your family.
You must include protein in your postpartum diet. Marinade chicken with your choice of spices and freeze. Thaw before cooking. Either cook it in an instant pot or bake it in the oven.
Stress-free meal preparation is a great way to minimize postpartum overwhelm.
You can make bone broth ahead of time and freeze it in serving size. Eating bone broth speeds up the healing process and keeps moms hydrated.
Find out more about what you can include in the postpartum diet.
Healthy and quick Postpartum meal ideas for new moms.
10. Essential herbs for pregnancy and postpartum
While you are pregnant, ensure you have two spice herbs in your pantry at all times.
Either you can order these from Amazon, or you can get these herbs from any international grocery store nearby.
Cumin seeds help significantly improve milk supply for breastfeeding moms. You can also add cumin seeds while you cook the bone broth.
During pregnancy and postpartum, you can prepare cumin seeds in water and drink them throughout the day. Cumin seed water helps with digestion and promotes lactation for nursing moms.
Fennel seeds are the only best home remedy to fight gas issues for the mom and the baby. Eating a tsp of fennel seeds for the first several weeks helps moms with bloating. Add it to your postpartum snack basket, and your baby is not going to wake up crying due to sudden gas pain.
Healthy hospital snacks for labor.
Find out how you can help babies with gas issues.
Food that helps Improve milk supply for breastfeeding moms
11. Understand baby sleep before you give birth
If you ask any mom about motherhood's toughest part, the answer is sleep deprivation. Managing sleep with a newborn is not an easy feat. Newborns may seem to sleep all day, but as the days go by, they become more active.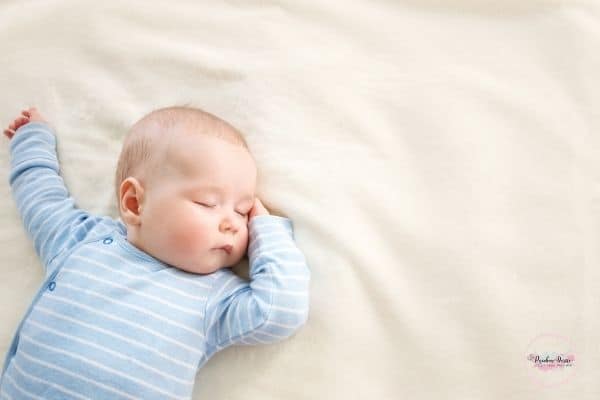 As a mom, you must understand how newborns' sleep pattern works. Once the baby is here, you are busy adjusting. Utilize your time learning about baby sleep while you are still pregnant. You can rule out baby sleep issues later – if she develops any.
15 sleep problems the baby might have. Here is how you should know how to fix them.
Learn more about how you can manage sleep deprivation for new moms.
12. choose your favorite Newborn items
Getting in the know of the best newborn toys is equally essential at this point. Do not buy just random toys for your baby's nursery. Here are some thoughtful and fun contemporary newborn toys that you can add to your baby registry.
13. Welcome baby decorations
Check out these cute, customizable Welcome baby banners you can set up in your home before the baby arrives.
Get this customized baby name sign for the baby nursery.
Nursery decor ideas for baby girls' nursery
Decor ideas for boys' nursery.
14. Cute baby costumes for newborn Photoshoot
Most hospitals in the US offer newborn photography services. Stay prepared with your favorite costume for a family photo shoot, or grab this cute vintage newborn girl costume for memorable pictures.
Related: Coming home with a newborn – what to do with a baby now?
5-minute Postpartum skincare routine to maintain your glow.
Pregnancy snacks for moms-to-be for late-night munching.
Play activities you can do with a newborn.
Newborn care hacks for new moms.