Overwhelmed with an upcoming beautiful change in your life yet challenging, you must be wondering what the hospital bag essentials for a delivery day are.
First, moms-to-be have to be prepared for the baby's arrival by packing the hospital bag and having all the essential items for the mom and the baby.
The task of packing your hospital bag for the first time may seem challenging — what exactly do you need whether you have a vaginal or cesarean delivery? What will the hospital provide for the mom and the baby?
Preparation is essential, and there are some key items to consider when packing, especially if this is your first pregnancy. This will make your stay at the hospital much easier and stress-free. You don't want to forget any essentials at home, but there's also no reason to overpack. However, you want to know what to pack in your bag for your stay at the hospital.
When your hospital bag should be ready?
You can't really be sure when you will be in the hospital for delivery, whether it is at 36 weeks mark or 38 weeks mark – or if the baby is overdue. Considering all those scenarios, your hospital bag should be ready by 34 weeks. (That's exactly what my midwife suggested to me.)
I will tell you what you need to pack for your big day so that you don't overdo things out of sheer excitement. Although the hospital will provide you with pretty much everything, you still need to take some essentials for yourself.
This post may contain affiliate links. Please read our disclaimer for more information.
What to pack in a Hospital bag for delivery – Checklist for mom-to-be
Packing your hospital bag essentials, the smart way, for mom and the baby is the most important task.
Here is the list of things you need in the hospital, even if you are going for a C-section delivery.
A Medium Size Bag
I would suggest a reasonable size, four wheels hand carry. It would be easier to stroll, either it's you or your partner.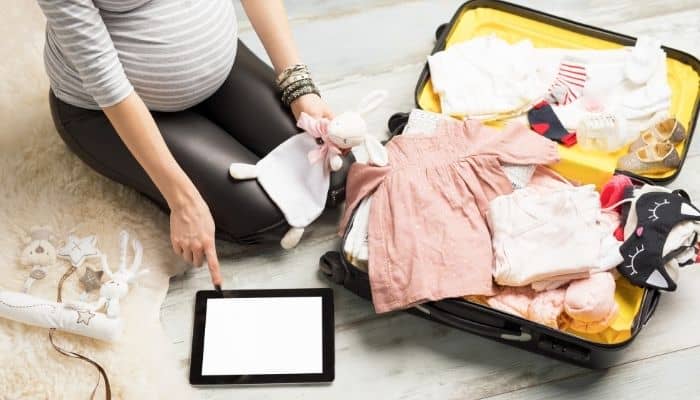 Trousers, shirts, slippers, and a pillow
It would be best if you have a couple of loose trousers and shirts. Well, you must be prepared for both – normal or C-section delivery. In the case of C-section delivery, when you are bandaged down there, you should not wear anything tight around the incision area.
Here is what you need to wear after delivery at the hospital – and going home after the birth
Your shirts need to be comfortable, airy, and about the size of 7 months pregnant – depending on how much you have gained throughout your pregnancy.
A large-size cardigan is essential just in case you have visitors.
Get these super cute maternity gowns that are great while at the hospital. These gowns are comfy and very convenient for breastfeeding.
A couple of no-slip pairs of socks and slippers that are comfortable.
Your favorite comfy pillow or blanket you may want to take along – as hospital ones are quite uncomfortable.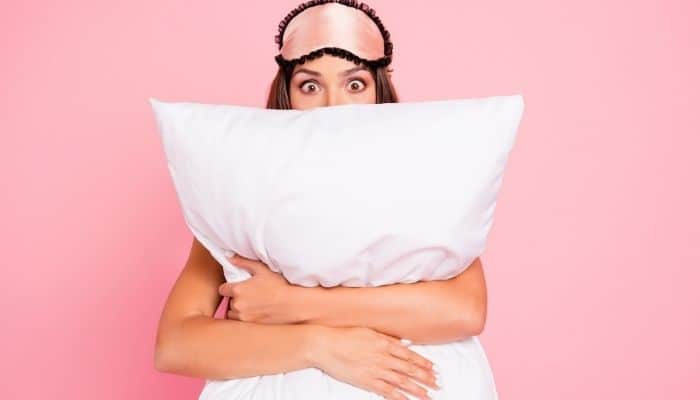 Read more: Postpartum essentials for new moms.
3. Toiletries
Shampoo
conditioner.
Body wash, deodorant,
body lotion,
face wash,
Moisturizer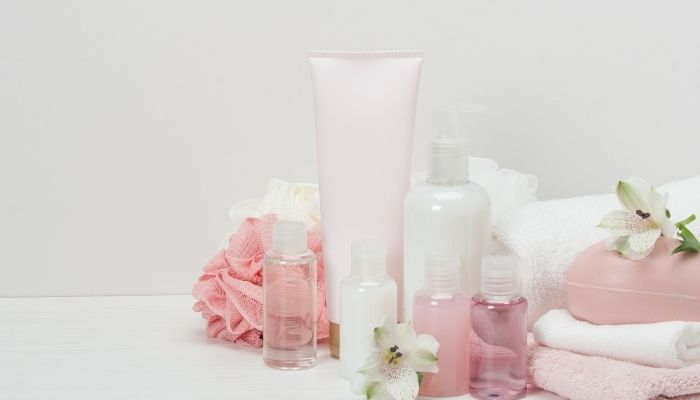 After all that sweating, you actually look forward to taking a shower until your doctor gives you a "Go Ahead". In short, you have to have everything ready.
Either you can get a travel size of essential products or you can buy travel size containers and pour some of the liquids in them.
Well, we never know how long we get to stay at the hospital, but in case you have to deal with facial hair issues, keep a facial wax strip only if you are concerned or a razor in case you care.
Hair Dryer
A hairdryer is a must-have for your hospital stay. The biggest mistake I made was I forgot to put one in my bag.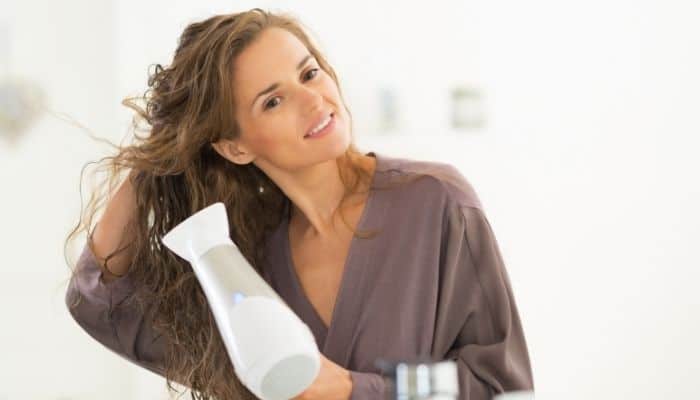 Hair ties or bands need to be handy.
Read more
Postpartum essentials for moms.
Makeup essentials, a Lip Balm and a deodrant
Well, packing all your vanity items for your hospital stay is not advisable. Rather just pack on your makeup essentials to look more natural and fresh.
Do not forget your regular wear light coverage foundation, lipstick, and a natural-looking blush. You would hardly get more than 10 mins for your make-up. That's the beginning of motherhood.
Other make-up essentials like eyeliner, mascara, etc., you wear in your everyday makeover.
Your favorite lip balm is essential for dry lips because if you opt for epidural/spinal, you won't be able to eat or drink anything until you deliver – leaving your lips dry and crusty.
And a non-toxic deodorant by Earth Mama is perfect for pregnancy and breastfeeding.
Nipple Butter
Okay, that's the real deal now. The toughest part is when you become a mom. Breastfeeding is a pure motherhood experience, but it is going to be painful in the beginning until you get your milk flowing.
When you latch your baby on your breast, it will hurt initially; your breasts may get cracky itchy, and bleed. But it is all going to pass soon in a few weeks. But to bear pain and discomfort, you must keep your nipples moisturized by using Earth Mama Organic nipple butter that is safe for babies.
Once you are done feeding your baby, let your nipples get air dry. You need a well-supported nursing bra until you establish your milk supply. However, for a c-section, it takes a few days to get the right milk flow. Once the flow is there, it is recommended to wear a well-supported nursing bra to avoid sagging of your breasts.
Learn more about how to fight breastfeeding discomforts for the first few weeks.
Gadgets and their charging cables
Whatever gadgets you use, be that iPad or iPhone, or iPod, you should have a charger for them and an extra-long charging cable. Especially if you have a C-section, you cannot go back and forth to charge your phone without help, at least when you stay longer at the hospital after surgery.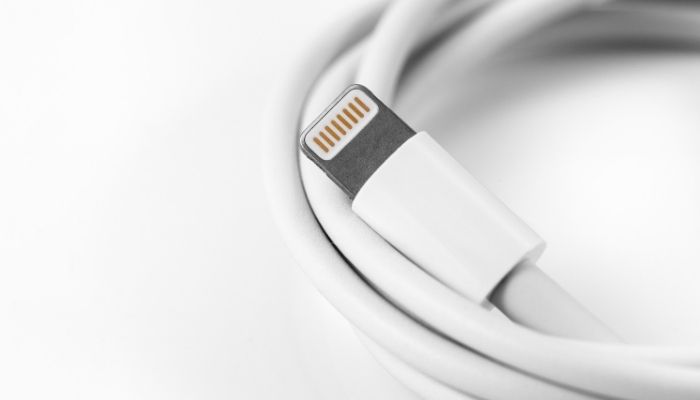 Buy a Long cable charger now.
Have a toy or an activity book for your toddler
If you are not a first-time mom, you might have a toddler. Keep his needs in mind just in case he visits you in the hospital, such as keeping a tablet, toy, or activity books for him.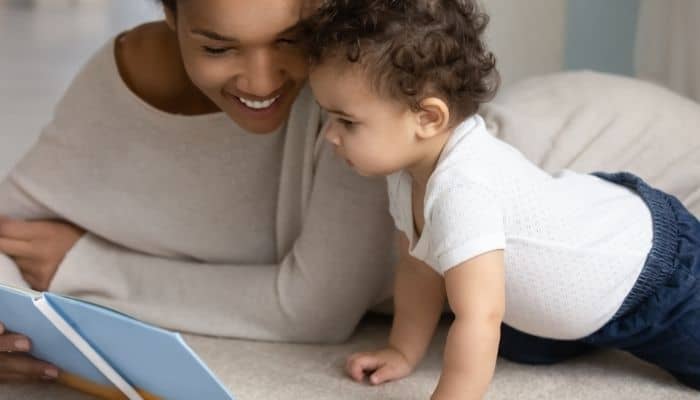 Also, to avoid sibling jealousy, have your child's favorite toy wrapped as a gift in your bag, and you can give it to your older child (under 3), who comes to visit you at the hospital.
Hospital snacks
Don't forget to pack some yummy snacks while you stay at the hospital, and hunger pangs start kicking in. Here is the list of hospital snacks you must pack for your stay dad's stay at the hospital.
Things you don't need in your delivery bag
No Sanitary Napkins: You don't need to take any sanitary napkins with you. Hospital is going to provide you with the giant size pads you need.
No Panties: You don't need to take any panties either. Hospital is going to take care of that too. If you want to keep one it is totally up to you. You can bring home some of those with you because that underwear is lightweight, breathable, and absolutely comfortable.
Please do not use any liquid-locking sanitary pads or tampons after delivery when you have stitches down there. You are vulnerable to getting infections, for that you need to be extra careful with every product you use.
43 Breastfeeding tips for new moms.
What do you need in the hospital bag for your baby
Well, to be honest, you don't need too many clothes for your baby to take with you. Hospital is going to provide you with everything.
Photoshoot outfit – Cute blankets and accessories for the baby if you plan to have pictures while you are staying at the hospital.
Check out some cute Coming home outfits for little boys.
Coming home outfits for baby girls.
What is the List of Things the hospital provide you for the baby?
Diapers
wipes
sheets
no-slip hats
syringe bulb
and a couple of newborn outfits, usually white basics.
If you are not breastfeeding, the hospital is going to provide you ready-to-use formula bottles so you do not want to pack feeding bottles.
Read more
Baby's first-year essentials checklist. Things you actually need for the baby without going overboard.
Hospitals have pretty much everything designed according to Baby's needs. For instance, the hats are non-slipping hats. swaddling sheets are just the right size for the baby. You can bring baby items at home if you want. Like I said, hospitals have the best non-slipping hats for babies and you don't want to miss that.
Do not forget to pack a going-home outfit for the baby and for yourself too.
A couple of newborn outfits: Make sure those outfits have cuff sleeves as newborns have sharp nails and their hands are too small for mittens.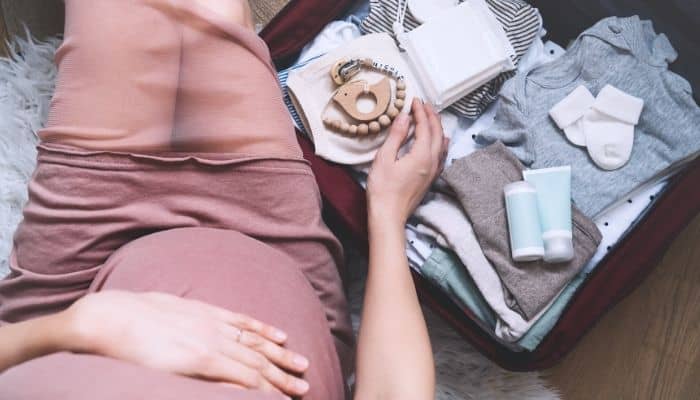 In the beginning, the baby's temperature has to be maintained, medical experts encourage moms to have skin-to-skin with their baby after delivery. For skin-to-skin, the baby needs to be undressed and preferably wrapped up in a sheet.
Nurses dress up your baby once they give a sponge bath at the hospital. But every hour nurses keep coming for the baby's checkup and they have to undress her anyway. They just wrap her up nicely. So keep your baby's outfits handy if you have visitors. Just to be precise they don't bother to dress her up again.
No pacifier for your newborn until your baby gets the hang of breastfeeding.
Baby's Clothing and accessories that you need for the first year.
Also, you may want to check out the baby's first-year essentials you are going to need.
What are the Dad's essentials for a hospital stay
If dad is staying at the hospital with you, for him you need;
Pair of jeans,
a couple of shirts
Gadgets
Toiletries
and whatever they like to wear. He knows already that he has to take his gadgets along. I am pretty sure he won't forget to bring his laptop along.
If your hospital is close by, it is always a good idea just in case if you are comfortable to let him go home, change and bring the stuff you may need.
What are the Important documents you need to take to the hospital for delivery?
You may want to check with the hospital what documents they require at delivery time. Your insurance card, ID card, and everything related to billing purposes.
Read more about what moms need to eat after delivery.
Just to avoid making mistakes with newborns, stay more informed about these mommy mistakes to avoid.
Things you need to know before your newborn is born.
Although nurses take care of mom and baby at the hospital still staying there is not really a pleasant thing to do. Every other minute nurses keep coming and you can hardly rest. It is always better to keep your stay short at the hospital if you and the baby both are healthy and your doctor is comfortable enough to let you go home.
Doctors won't let you go home unless they know you are in good shape to handle yourself and your baby.
What do moms need to wear when going home after delivery.
Postpartum skincare for new moms
Coming home with a newborn – what to do with your newborn all day long.
Baby play activities you can do at home with your newborn.
Read more
Postpartum care tips after a C-section for better recovery.
What happens at the hospital stay during labor to childbirth.
Newborn Care hacks for new moms.