Looking for unique inexpensive gift ideas?
This time of the year when we want to personalize gifts for our loved ones. Whether it is Christmas presents or birthday gifts, giving useful and practical gifts to your family or friend is always a good idea
A good gift does not have to be expensive. You can give someone as precious as under $10. Make your present special with a touch of personalization and uniqueness worth your time and efforts.
These gift ideas are perfect for Holidays, thanksgiving, New Year, hosts gift ideas, teachers' gifts, party favors, or a token of appreciation when you're visiting someone. Exchanging gifts even as a thank you or as an acknowledgment gesture, and staying under budget.
These ideas are best suitable for party favors, gifts around Christmas time when you have a long list of receivers but are low on the budget. Personalize special gifts by making them unique, lovable, and budget-friendly.
If you enjoy art and crafts and happens to be a creative person, you can make the most out of these inexpensive gift ideas.
This post may contain affiliate links. Please read our disclaimer for more information.
Budget friendly Gift ideas for every occasion and for everyone
Mason jar gift ideas
Mason jars filled up with homemade jam – strawberry jam, blueberry jam, mango pickle, sweet and tangy mango slices dry plum chutney, mango chutney, and whatnot.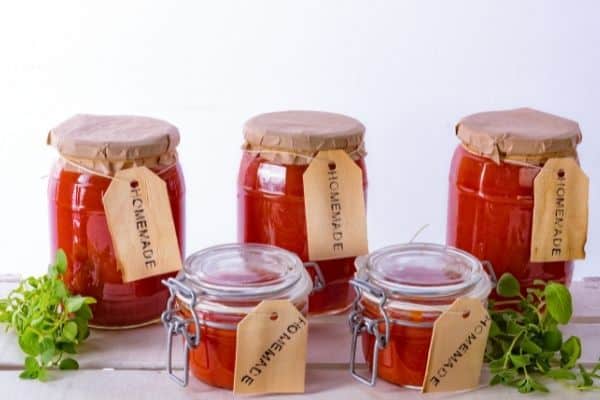 Check out recipes for homemade jams.
Use wooden crates to put jars and bottles for gifts. Ribbon the crate or clear wrap it, either way, it's a beautiful way to give away presents.
Jars for make up lovers
Mason jar filled with goodies like lip balm, lipsticks, make-up sponges, etc is a perfect idea for makeup lovers. The best way to prepare makeup essentials gifts for friends and cousins is – buy in bulk and recreate jars, make up essential bags, or makeup mugs.
Memory jars with pictures and specials gifts like keychains, small jewelry pieces, fridge magnets, pictures.
Homemade Dessert jars
Use these small pudding jars. Place them beautifully on a wooden crate or a deep tray so they don't fall apart. It's a nice gesture gift that you can take someone's home as a guest. or visiting family around Christmas time.
Check out some more home gift ideas for homemakers
Painting or DIY gifts
You can watch youtube tutorials or get ideas from Pinterest to create newly painted gifts. You can either make them by yourself or buy from small businesses that custom create painted articles.
Create a canvas as a gift for someone if you are good at painting.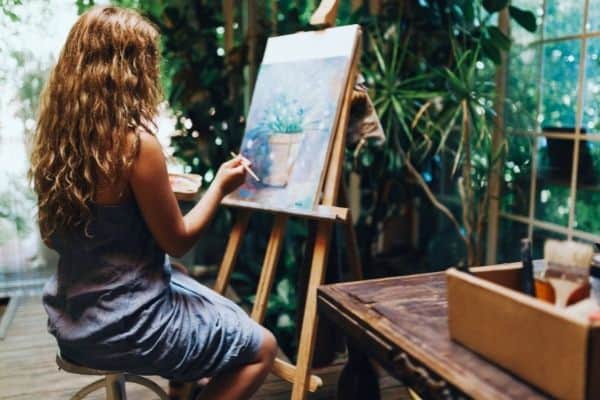 Paint a coaster or a wooden tray.
Paint a wine glass or a mug.
Paint a small or medium size jewelry tray for decor
DIY or paint to recreate a key ring or a coffee mug sleeve
DIY Cellphone cover or buy them online with a touch personalizing.
Painted pots for plantation
Paint your favorite utensils and give them as gifts.
Create floral or handmade jewelry for a friend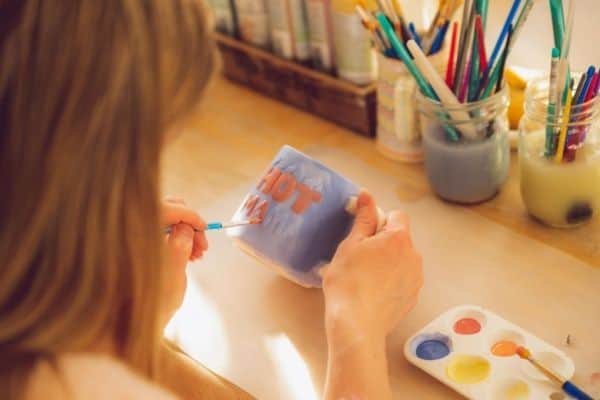 A handmade portrait.
Create a handmade portrait and frame it as a gift.
Printable Motivational or inspirational quote.
Create or buy printable motivational quotes and frame them as a present. These kinds of gifts are perfect for housewarming, or when you are visiting someone's house for the first time.
recreate candles for gifts
DIY candles – melt store-bought candles or use candles wax, add your favorite essential oil for fragrance. A hint of lemon or cinnamon, pour the mixture in a candle jar. You can use glitter and name tags with strings for cute packaging.
Recreate unique bar soaps
DIY soaps – melt soap add glitter and reshape in these pretty silicon molds.
You can use unscented soap or a store-bought clear soap. Melt the soap and add your favorite fragrance essential oils. add glitter or sequins to make them look prettier.
For kids, you can add small toys like mini cars in the mold, for adults and teens you can add their name letters.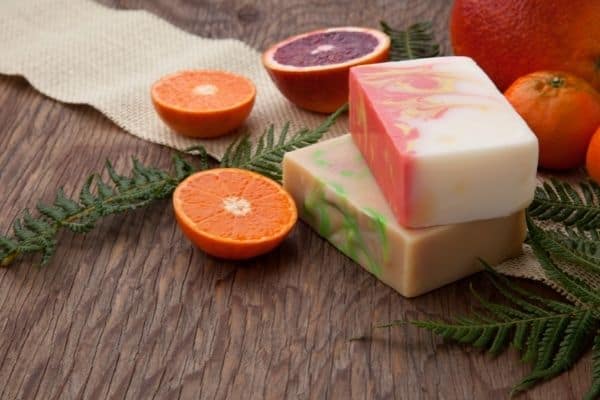 Gift ideas for those who like writing and drawing
Journals with multi-color markers or pretty accessories is perfect for those who like to write journals.
Sketch pad with colored pencils for kids and adults who enjoy sketching as a hobby.
Age-appropriate drawing book or coloring book with colored pencils is best no toy zero-waste gifts for small and young kids and adults.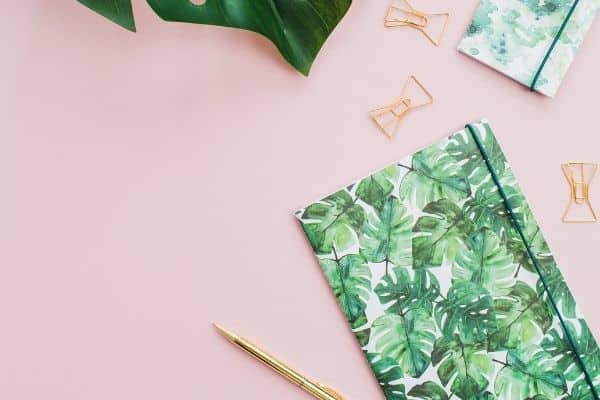 Homemade baked items with useful baking gifts
Nothing can beat the beauty of giving homemade brownies or cookies as a gift on any given occasion.
Carefully wrapped homemade cake in a baking pan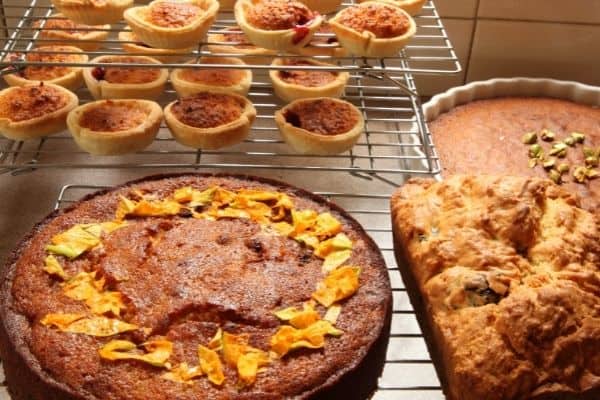 Place Banana bread on a wooden tray wrapped in a clear bag or kitchen towel.
Wrapped up Cookie mixes with spatula and mittens.
Apron and other baking essentials for a baking lover.
Personalizing the tray gifts
You can use pretty trays to personalize your gifts by nicely placing items on top. Trays can be used for both, decor and serving purposes.
Trays filled with chocolates preferably giant size Toblerone, Ferrero Rocher, etc
A couple of sauces on a personalized tray
Check out this contemporary tray for decor.
Baby gifts ideas
Baskets for babies with small baby stuff like a nasal aspirator, onesie, baby socks, small mesh bags filled with baby first-year accessories.
Knitted hat or booties for babies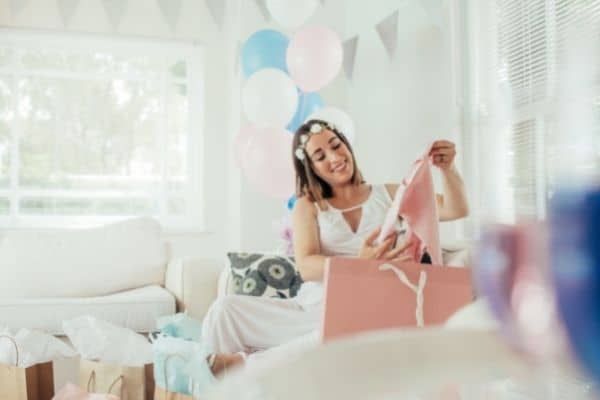 A basket filled with cute seasonal baby outfits, washcloths, muslin blankets, disposable changing sheets, and gas drops, etc. is the most practical gift basket for baby showers and baby celebrations.
Related
Check out temporary toy gifts for newborns.
Baby shower gift ideas for gift baskets.
Gifts for new and expectant moms
Recreate a mason jar filled up with chocolates, sweet and sour candies, ginger candy for a pregnant friend. Mason jars filled with nuts are a perfect gift for a newly expectant mom. To make it cost-effective, get a huge dry fruit and nut jar from Costco or any other wholesale stores depending on where you live.
You can custom create by mixing a variety of nuts or using just one of them – unsalted Roasted almonds, cashews, pistachios, and walnuts, etc. Be sure that they are the safest options in case your pregnant friend does not have any allergies.
A mason jar with homemade organic ghee or a basket of snacks with a motivational note.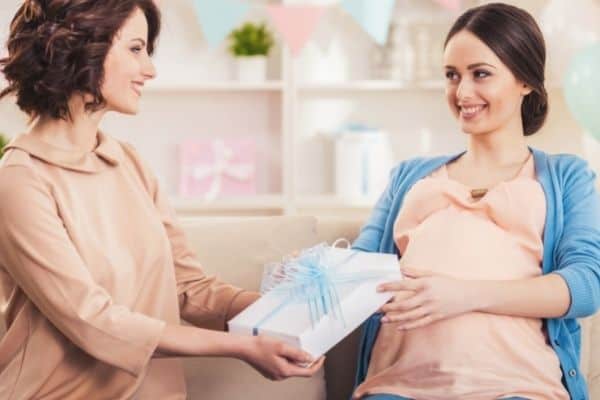 Related
Check out some more ideas for a pregnant friend gift basket.
Find out what else you can gift to an expectant mom
Useful Gifts for kids and adults
Rain gear like rain boots, rain jacket
Travel gear and travel organizers
Homemade candy or store-bought candy with a touch of customized packaging.
Toiletries bags for both men and women
Home fragrances or car fragrances.
A personalized shirt, hat, sweatshirt, hoodie, etc
Occasional quotes door hangings
Memory jars with pictures and specials gifts
A flower vase or bouquet vase is an excellent housewarming gift.
Gift ideas for visiting sick people or someone who just had surgery
Depending on someone's health conditions taking a bouquet is ideal along with the following options
Homemade honey, and ginger drops,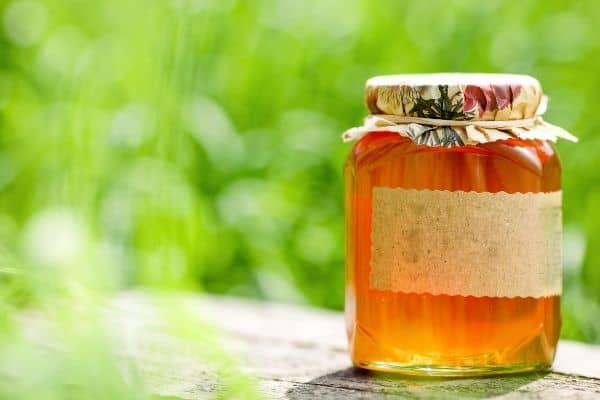 Some extra tips when you are Picking gifts
Always remember, a gift does not have to be expensive, it's thought that counts. Nevertheless, planning gifts ahead of time and making them valuable for the recipient on any given occasion makes all the right difference.
When you plan gifts, make sure you are giving them the best value of your money.
Always consider recipient taste and preference in mind.
Do not give dark color decor items if you are choosing a housewarming gift. Neutral colors are the best.
If you are choosing a gift basket, make sure the basket itself is useful for the recipient.
For kid's gifts, the basket needs to be soft and can be used as a toy bin organizer.
Check out more no toy gift ideas for kids aged 4 to 10.
For someone who has almost everything and you are traveling long distances to celebrate Christmas or a family event, gift cards are your best bet.
Check out more gift guides
Gift ideas for your pregnant friend
Gift ideas for expectant mom gift baskets
Baby shower gift ideas for baby gift baskets
Budget-friendly gift ideas for homemakers
Gift ideas for dads and husbands for Father's day
No toy gift ideas for kids age 4 to 12